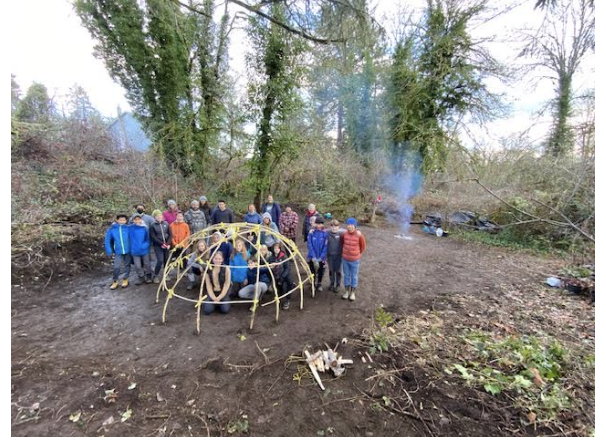 2021-22 PINA Design Contest: Winner of the $5,000 Grand Prize:

Khowhemun Community Garden & Area Revitalization – designed by Jasmine Oberste

The design for the Khowhemun Community Garden, on Vancouver Island, BC, includes a integrated Food Forest, playground, sweat lodge and community center for First Nations settlement.
The vision for the overall project is to creat outdoor gardens, gathering areas and tended wild spaces in community, to support direct relationships with food production and native ecosystems, in order to provide access to nourishing food, connection with mother earth, the source of our food and life, and to foster meaningful and health-promoting outdoor spaces for gathering, play and honoring ancestors.
Featuring a modest budget and robust support from local volunteers,  project goals include
opportunities for action-oriented reconciliation work for students and teachers in nearby schools to be of service in support of local First Nations community and food sovereignty
community garden that supports surrounding families with nutritious food
food forest of fruit trees and berry bushes that is self-sustaining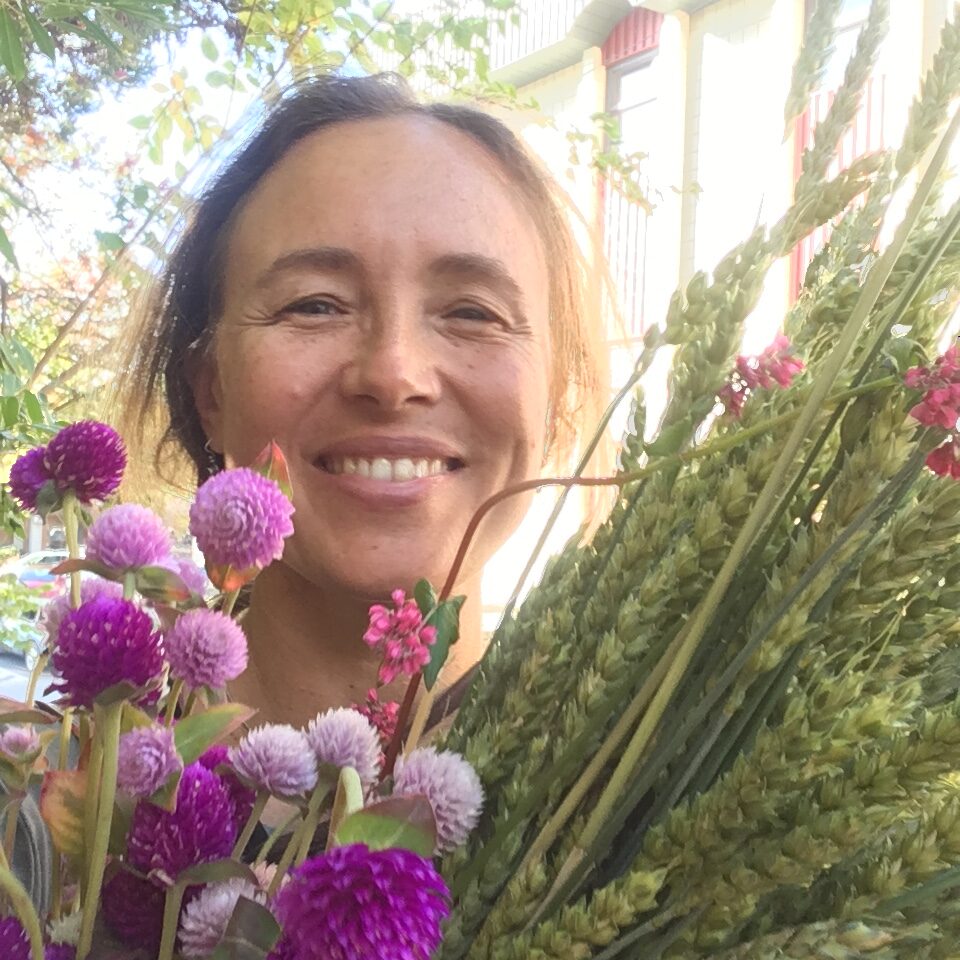 Jasmine Oberste completed her permaculture design course with the Occidental Arts and Ecology Center in California in Spring 2021 while working to develop an extensive local school garden and Garry oak grove, with the intention of bringing youth from the school to support other food sovereignty and native plant restoration projects in the greater community beyond the school campus.  The Khowhemun Community Garden and Area Revitalization is the first project in the community that students are coming together to help cocreate.  
Instagram @jasminebotanicals / http://instagram.com/jasminebotanicals/
Facebook @jasminebotanicals / www.facebook.com/jasminebotanicals
Winner of Best Community/Social Prize ($500 plus book choice):
Green Streets Orlando, designed by Caitlin Fogarty
GreenStreets. Orlando, FL neighborhood project for edible roadside rain gardens installed by mutual aid, Caitlin Fogarty.

Winner of Best Income or Job Producing Opportunity ($400 plus book choice):
Bannock in Bloom, designed by Ben Schaffer
Bannock in Bloom, Southeast BC Agroforestry Buffer Park reclamation with hardy edible and medicinal forest garden established by local youth climate corps and permaculture trainees – Ben Schaffer.

Ben Schaffer is a young permaculture designer living in West Kootenay, British Columbia. Originally, from Cape Town, South Africa, he was exposed to a lot of complex socio-economic issues.Ben always wanted to be apart of the solution but never knew how. Permaculture brought forth a framework that could untangle some of the complex problems of modern day society and turn them into solutions.
He became involved in "Bannock in Bloom" through a work placement with the West Kootenay Youth Climate Corps. He took the initiative to enter this project into the contest believing it has invaluable benefits to the local community and has the potential to reach far beyond it's close vicinity as a new approach to forestry in BC.
Link to YCC website: https://www.youthclimatecorps.com/
Winner of Best Ecological Benefits Prize ($300 plus book choice):
HempCrete Sauna, designed by Christina Goodvin
HempCrete Sauna. Alberta Front Range  3-D Printed Clay Block test building augments homestead accommodation, visitor education, and vernacular shelter pallette of climate-appropriate local materials – Christina Goodvin.

Christina Goodvin is a designer-builder specializing in alternative materials and regenerative design of our built environment. For the last decade she has worked as an engineer, researcher, and consultant, pushing the boundaries of how our built environment can work with us while benefiting and integrating the needs and patterns of the land.
Christina lives on a 40-acre permaculture farm, teaching and sharing with communities far and wide. She is also an expert and consultant in earthen 3D printing, and is working to bring the worlds of natural building and 3d printing together.
Regine, a recent permaculture grad, brings in a practiced expertise in garden design and management. She is dedicated to the land and food security. As a student she has been learning to integrate the built environment, and is expanding her practice into sustainable materials.
Social media links
3dspaceterraform.com
www.goodvindesigns.com
Winner of Best  Graphics & Presentation ($250 plus book choice) AND Best Design from a Recent PDC Graduate ($250 plus book choice) AND Special Award to Complete Project ($289):
Native Edibles, designed by Donna Pellegrin
Native Edibles. Southwest Ohio Food Forest to increase church community food offerings, manage runoff, and enhance pollinator support – Donna Pellegrin.
Donna Pellegrin completed her PDC in March of 2021. She has a degree in mechanical engineering from West Virginia University and a passion for healing the Earth. She is part of the leadership team in the Creation Care Ministries at Christ the King Lutheran Church. She is descended from a long line of farmers (contadini) from southern Italy who passed down their awareness of and connection to the natural world. She loves bringing the community together to learn about the great abundance of good that can come from Earthkeeping. 
Related websites:
www.ctkluth.org
Supporting the work of PINA
You can support PINA's efforts by becoming a member or making a one-time donation. Large or small, your donation supports the work of PINA and helps advance the quality of the permaculture movement.
Fund For Regeneration
Many more entries in our Design Contests are worthy of support and PINA would like to help more projects get built, planted, and become cultural landscapes. You can help us do this by contributing to the Fund for Regeneration.